What is Group Tagging Feature? 
Sedunia aspires to be a feedback-oriented platform, where your feedback is continuously being heard and discussed. We are impressed by how inclined our partners are towards collaboration and synergy.
Group Tagging enables different groups and organizations in Sedunia to tag one another in their respective missions. Using Group Tagging Feature, one can tap into each other's resources, especially when it comes to mobilizing volunteers and having visibility of each others' missions. Adding our latest enhancement into it, Sedunia wants to inspire more targetted and intentional collaborations to stimulate long-term synergy.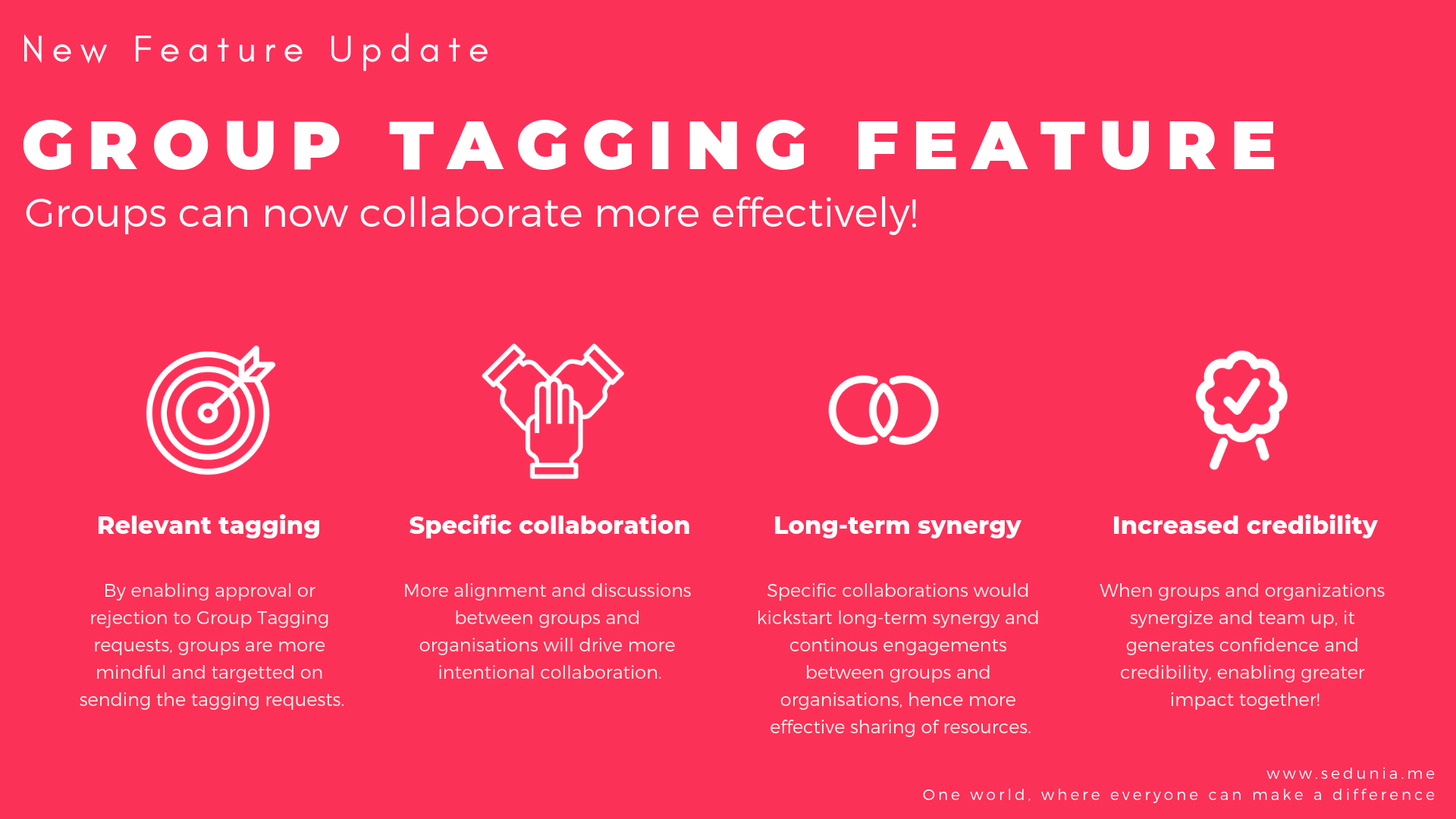 For example, if I am HOPE Worldwide Malaysia and I am tagging MYReaders, these tagged missions will be visible under each other's Tagged Missions page as shown below.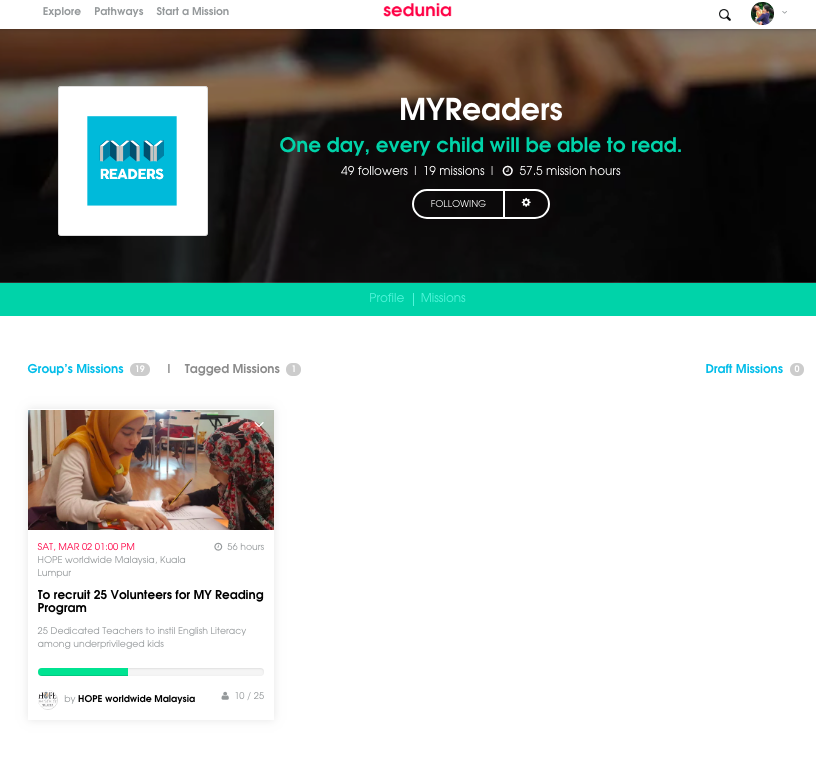 What are the highlights? 
Showcase your collaborative impact on your impact map and accumulate more impact hours together.


Group Tagging feature provides entry points for different groups and organizations to amplify impact with one another, capturing collective impact together.

Activate your community to do more by encouraging your volunteers to initiate missions in accordance with their passions while you support them through the power of your groups' network



Group Tagging provides access to more opportunities and exposes your volunteers to different networks within the platform. By allowing this to happen, your volunteers are empowered to shape and personalize their impact experience, at the time allowing you to grow with your volunteers and other groups. 

How to maximize the Group Tagging Feature? 
If you are requesting to tag a group in your mission,
On your organizational mission page, click on any of the missions that you wish to request for group tags

Click on "Edit Mission" from the mission page

Click on "Additional Settings" from the edit mission page

Scroll down to Groups bar and select the organizations you intend to tag from the dropdown list

Tag approval requests will be sent to respective organizations via email.
If you receive a tag request,
Go to "Manage Group" page to approve or reject the requests accordingly
Any further tips?
Research to understand respective groups and their missions in Sedunia
Request to tag the groups falls within the same category or skills
Approve the tag requests that you think your group of volunteers are most likely to relate to
Kickstart and align partnership before requesting to tag the respective organizations
Learn more, ask or feedback about this feature?
Click here to submit feedback to us
or