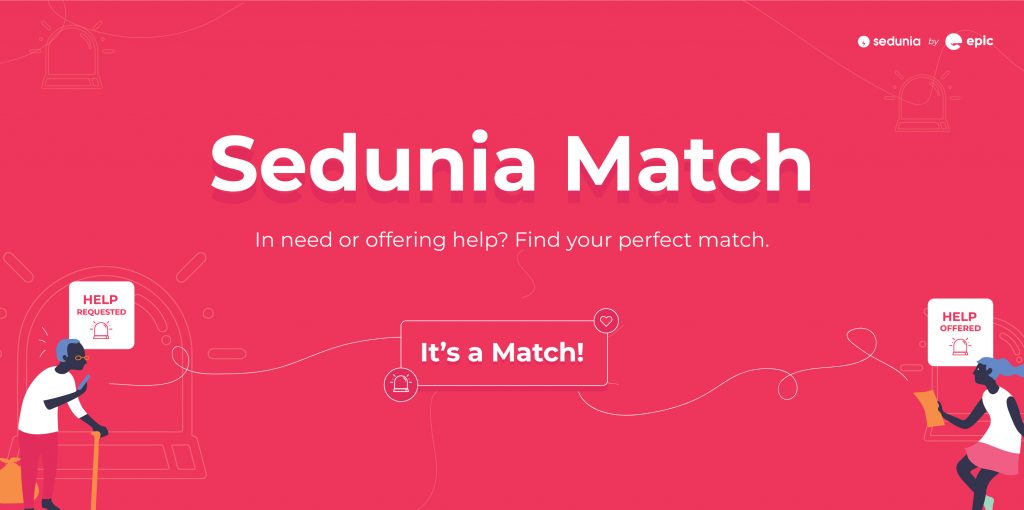 While the aftermath of COVID-19 & implementation of a nationwide MCO has left many of us financially limited, we believe in a world where we have so much more to offer.
Introducing a new feature to supercharge your impact making, Sedunia Match.
If you're in need or offering help? Find your perfect match from tangible to intangible assets.
Sedunia Match allows communities to easily request or offer help to those in need. With this, our goal is to assist in the alignment, and matching of needs from communities to services & resources readily available near you. Whether it's providing time, energy, skills or even professional advice & expertise, we believe that everyone has something to offer individually or as a corporate/NGO.
Here are some examples of situations being matched to potential solutions:
Situations – Requesting Help
Unable to afford rent and having to be separated from their pets?
Struggling to cope with new norm or mental illnesses but can't afford help?
Looking to reduce family's cost of living by baking at home but do not possess an oven?
Situations of the above could be easily matched with users offering help.
Solutions – Offering Help
User offering to foster pet while owner looks to relocate
User offering free mental health services or therapy
User offering extra or unwanted oven & baking equipment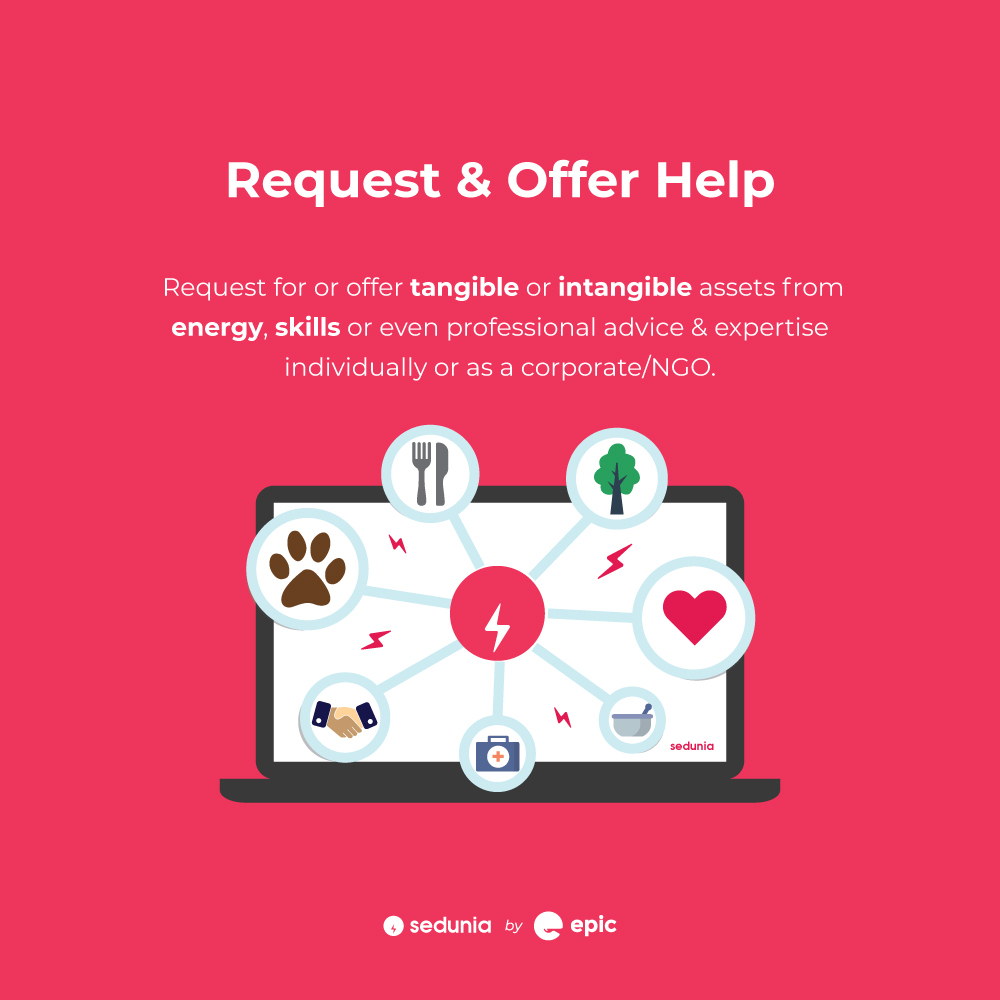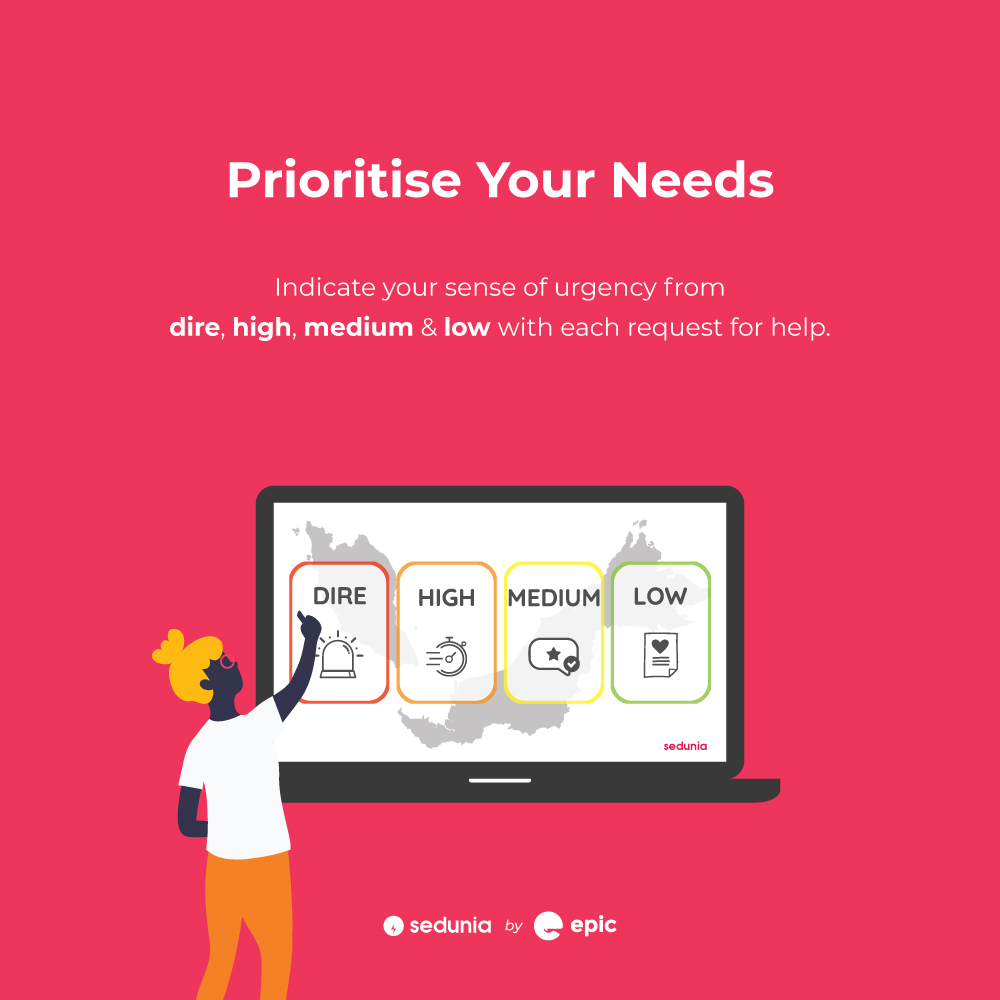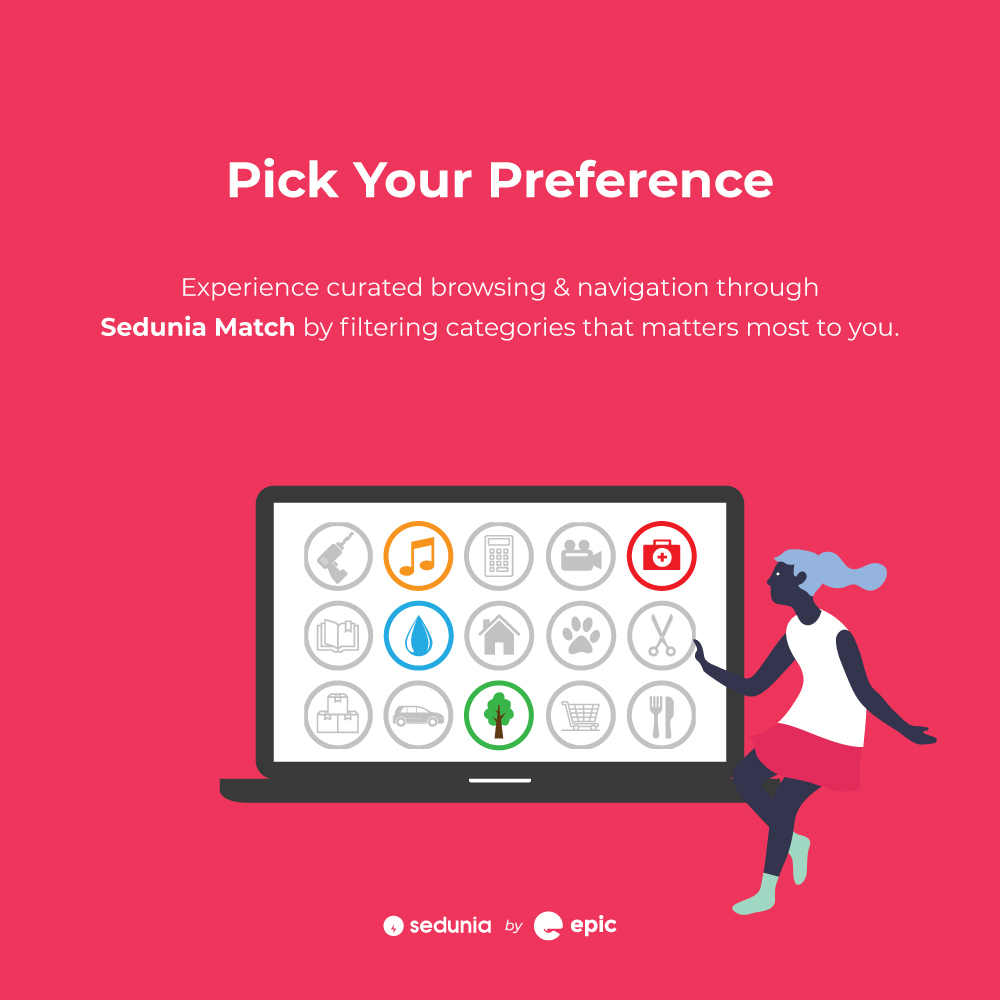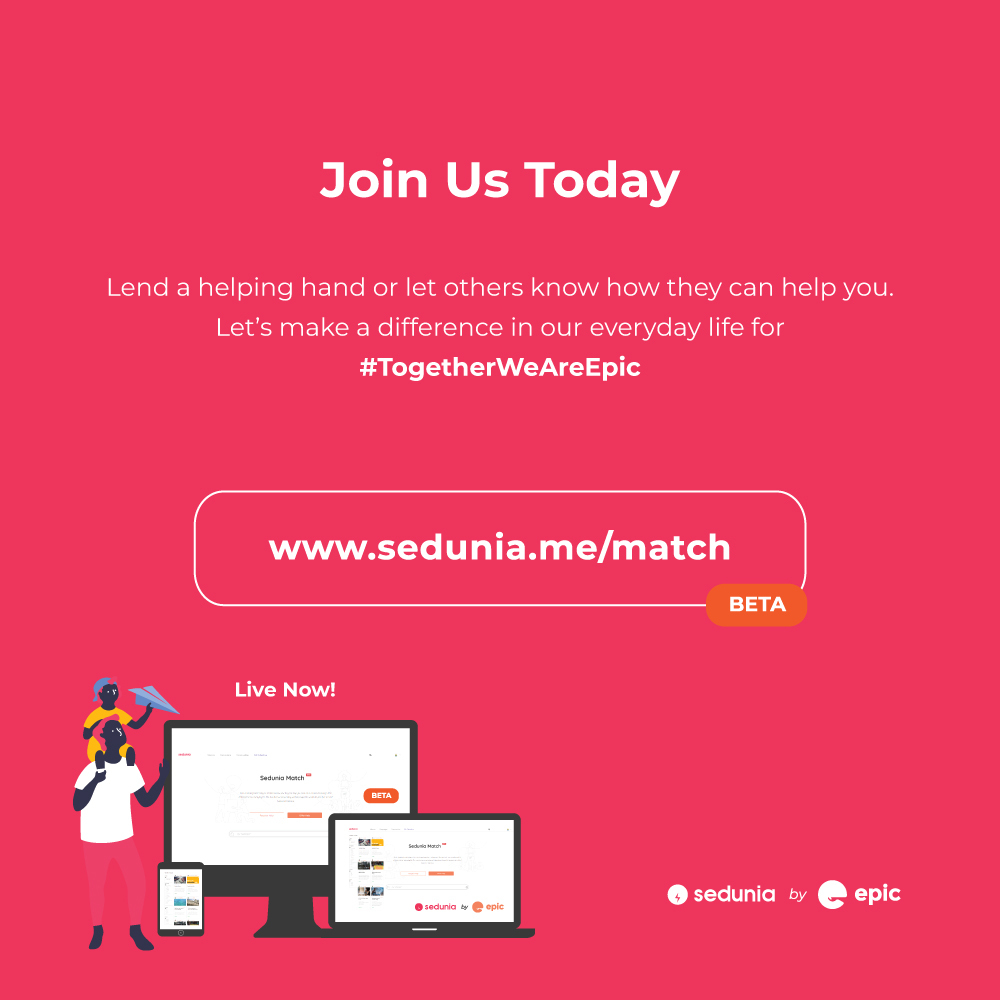 Start today! visit https://www.sedunia.me/match or learn more at https://bit.ly/SeduniaMatchHowTo
Sharing our resources is one of the most effective ways to help one another. Easily request or offer help to those in need around you.
With Sedunia Match, lend a helping hand or let others know how they can help you. Let's make a difference for #TogetherWeAreEpic