"Changing the world one street at a time." – Street Feeders of KL
Hi there! I'm Hannah. At 19 years old, coming to Malaysia from Brisbane, Australia for an internship was a whole new adventure. I am working closely with the Sedunia Team in EPIC to create awareness on the importance of volunteering and giving back to the community. I am passionate about connecting with people through conversations. Learning to understand more about people outside of my class made me realized how a tiny person like me in this big, big world could make the world a better place to live. Landing on this internship with EPIC Sedunia opened the door to many opportunities for me to learn humanity outside my world.
Jalan-Jalan Cari Kawan was a special experience.
"Jalan-Jalan Cari Kawan", means you walk to make friends.
I joined Street Feeders of KL for one of their Jalan-Jalan Cari Kawan missions last Wednesday and I learned lessons that will be embedded in my heart forever. I helped distribute food and water to our street friends. Through simple acts of kindness, we wanted to make our street friends feel supported, hopeful and connected. Volunteering with Street Feeders has shown me that human connection is a precious gift because it gives hope and purpose. For these people that I met in the streets, what they needed were more than food and a bottle of mineral water. They needed people like us to be there. They needed to feel connected.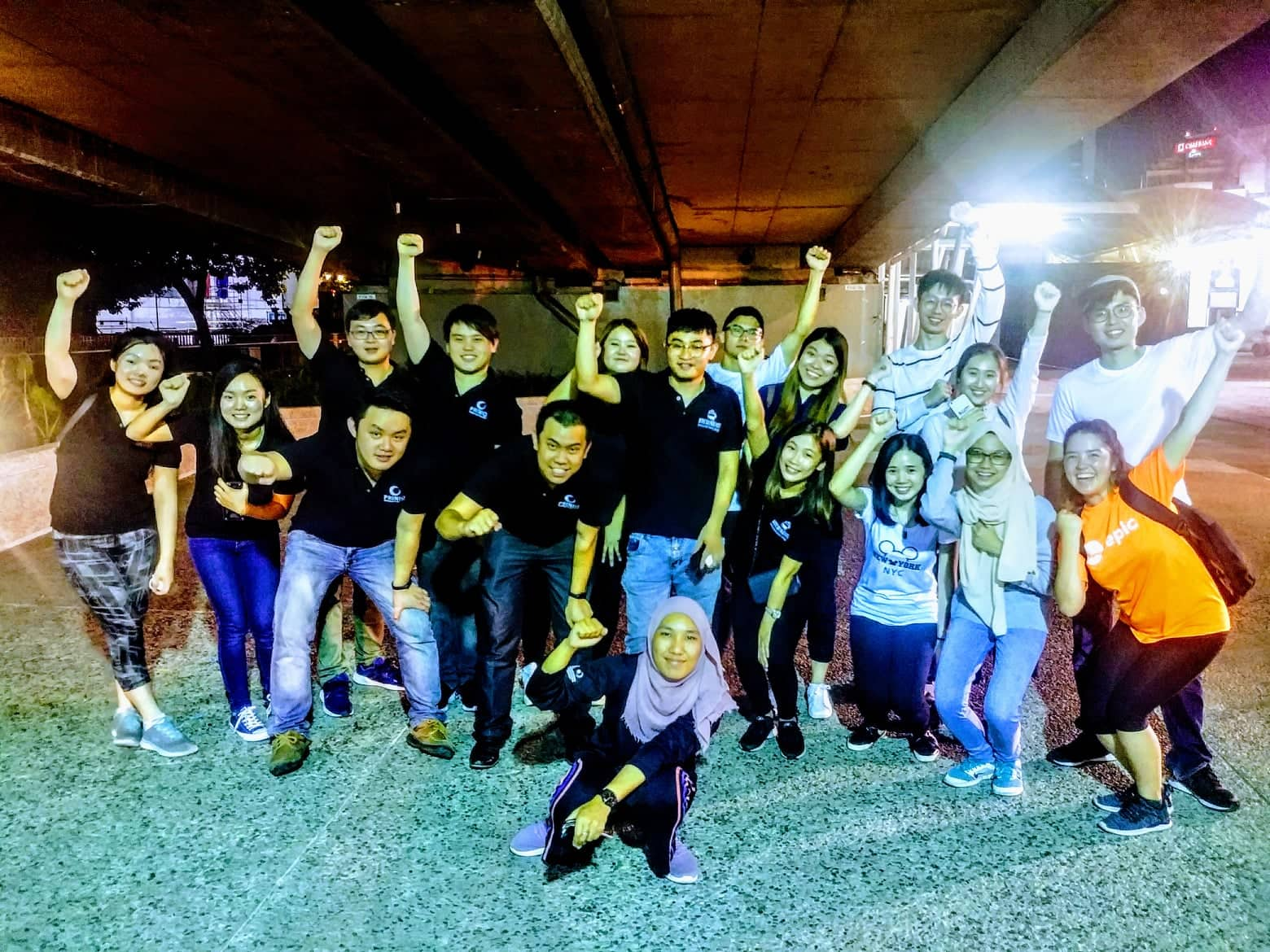 About Street Feeders of KL
The Street Feeders of KL  is passionate about creating a connection with our homeless street friends and re-integrating them back into the community. Every fortnight, this dedicated team reaches out to the homeless community by distributing food supplies and simply lending an ear to listen to people's stories.
The Street Feeders of KL wishes to break the social stigma over the homeless and underprivileged to help our fellow street friends get back on their feet.
Volunteering With Street Feeders of KL
We met up at Central Market Parking in Pasar Seni where we were briefed about how to distribute food and initiate conversations. Everyone was encouraged to engage in conversation and to be as friendly and open as possible.
We walked in groups to cover different areas:
Clock Tower + Masid Jamek & India (The more scenic route)
Bangkok Bank (A friendly community with minimal walking)
Kota Raya + Mydin (A slightly overwhelming route but we made it back to base by 11pm)
Petaling Street +UC + Puduraya (A solid route with great interaction, a must for all, especially for first timers)
Petaling Street + Pasar Seni (a very different side to the city)
Each of us was provided with a bottle of water and packaged food to distribute before we set off towards our first location. As we journeyed down each street I noticed the volunteers creating a connection with our street friends. I saw both of them exchanging stories and sharing the same smile. These were the moments that moved me because it showed that something as simple as a conversation can be a grand gesture of humanity. It showed that these were people, just like you and me, carrying different stories – stories that contain experiences you've never had or lessons we have yet to learn. And they moved me.
I'm also grateful to have met many inspiring people along the way. One of them was Keegan; a passionate student and advocate for social issues. Tackling social issues have always been important to Keegan as a volunteer at an orphanage. He told me,
"When I was in high school I had a lot of free time. I wanted to spend my time doing something meaningful and productive. So, I decided to volunteer to teach at an orphanage." Now, Keegan joins Street Feeders whenever he can to give hope to those in need.
You can also create a meaningful impact by joining in other missions here. Or find out more about the Street Feeders of KL.
A Street Feeder organizer, Christhoper Farentino, expressed that people of all ages, backgrounds, and skills were more than welcome to join.
"We are actively looking for team leaders. So we encourage the younger [Street Feeders] to continue and teach them that they can make an impact. Try to [create impact] in a different way – in their own way."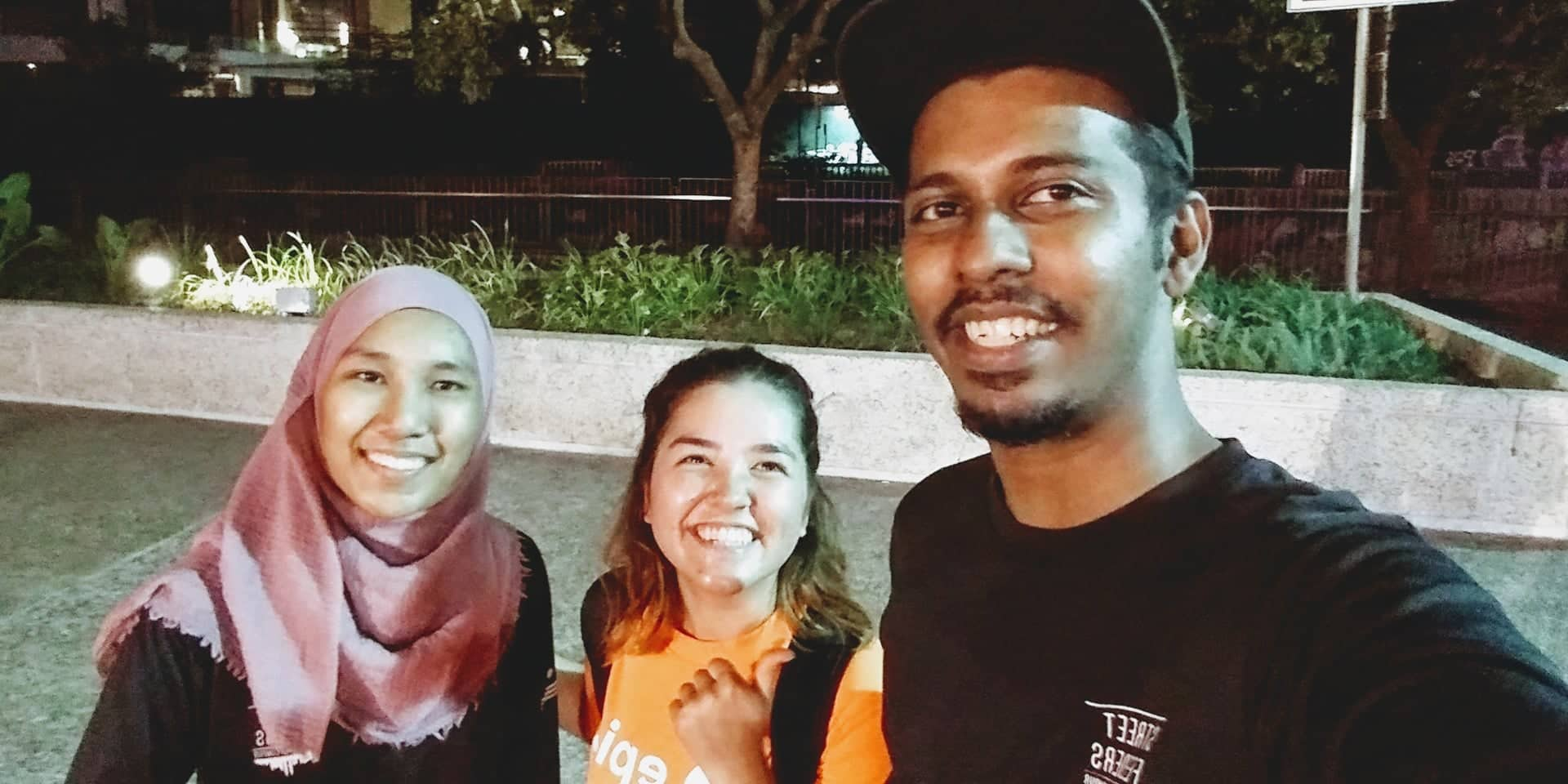 Q: What would you say to people's assumption that volunteering is time-consuming?
Chris: "I think everything takes time; if you want to learn something, it takes time. If you want to let go of something, it takes time. It's all about mind over matter.
If you really put your mind to it – for certain things you really want to try or achieve – you can really make it happen.
For us, this is our passion. For us, we want to see street friends live a normal life just like you and me. To do that, we need to raise their self-esteem and try to build that self-confidence back into them."
Talking to Chris and volunteering with Street Feeders of KL was an experience full of insight. They showed me that I can lift someone else's spirit by simply giving my time, lending a willing ear, or even starting with a smile, which can make the world of a difference. Street Feeders of KL believes in "Changing the world one street at a time.", but volunteering with them has made me realize, "Maybe I don't need to change the world if I can change someone else's world."
You can make a difference too by joining new missions right here.
Why Volunteer?
While volunteering provides vital help to communities, worthwhile causes and to those in need, it can also be beneficial to you too. By keeping your focus off your own worries and on others, volunteering can help combat depression, build self-confidence and connect you to like-minded people. Volunteering also enriches your life with purpose. Many retirees – and even students – have found new meaning and fulfillment by donating their time to help someone in need. If you can be the person to raise another's spirit, that's already a powerful purpose to live for. Regardless of your age, skills, background or abilities, anyone can volunteer.
On the other hand, volunteering work looks great on your resume! These days, recruiters aren't just looking for good grades and long work history. By volunteering, you're showing recruiters that you are productive and have valuable job skills. These include excellent teamwork, communication, leadership, and problem-solving skills. These qualities you've gained from volunteering will make you feel more comfortable in a working environment, allowing you to reach your full potential in your career.
Volunteering is also a great opportunity to gain career experience without a long-term commitment.
These are just some of the benefits and reasons why you should volunteer. By doing so, you'll be surprised at the difference you can make in your life and in others.
What kind of causes can I volunteer for?
With volunteering, you can help with:
Homelessness
Poverty – Hunger, shelter, refugees
Child education
Medical and Healthcare
Animal and Wildlife Conservation
Environment
There are many different types of volunteering mission you can try right here at Sedunia.
Check out the latest missions by Street Feeders of KL.